Oviedo
is a town in the
Dominican Republic
, occupying the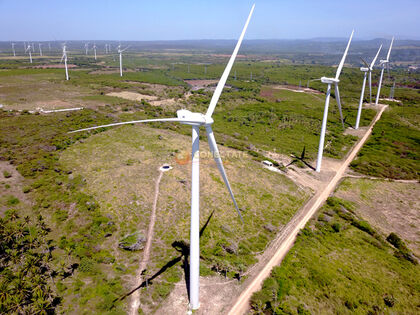 southern half of
Pedernales Province
. It is the southernmost town in the Dominican Republic and on the island of Hispaniola.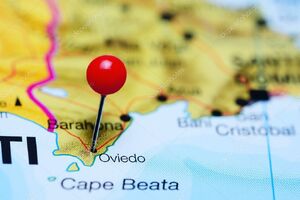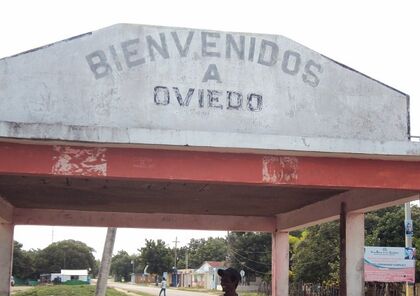 The municipality of Oviedo in the Pedernales province of the Dominican Republic is located northwest of the Oviedo Lagoon.
It was declared a municipality in 1957 after the creation of the Pedernales Province.
It is a very old town associated with the Oviedo Lagoon that is in its lands. Its name has changed as the name of the lagoon has changed: El Guanal, Trujín and finally Oviedo. When the province of Pedernales was created , it was elevated to the category of municipality by Law No. 4815 of December 16, 1957.
On September 26, 1966 it was totally destroyed by Hurricane Inés, leaving only the old town hall standing. The town was rebuilt further west, removed from the Oviedo Lagoon, between the Oviedo and Sansón savannas.
The Jaragua National Park is located around the municipality, on its southern and eastern sides.
It was named in honor of the Indies chronicler Gonzalo Fernández de Oviedo y Valdés, and was previously known as El Guanal y Trujín.
Geography
Edit
It only has three Sections: Tres Charcos, Manuel Goya and La Colonia. A place called El Cruce or Cajuil; where the different highways and roads that lead to old Trujín, Oviedo and the community of 'Nueva Rosa are divided .
Its main economic activities are agriculture (corn and sorghum), livestock and fishing.

The main economic activity of the municipality, is the extensive cattle ranch of the bovine and goat cattle, the agriculture of the sorghum, corn and minor fruits next to the fishing in the sea and the lagoon are the other activities of the sustenance of the town.
References
Heritage and Tourism
Edit
Its patron saint festivities are celebrated from December 1 to 8 in honor of the Virgin of the Immaculate Conception.
In addition to its beaches (Playa Blanca and Mosquea), the main tourist attraction is the Oviedo Lagoon, the second largest body of water in the Dominican Republic that is part of the Jaragua National Park. It stands out for its greenish salty waters caused by limestone sediments carried by the flow of groundwater. Its fauna includes the rhinoceros iguana, the flamingo and dozens of endemic and aquatic bird species.
Community content is available under
CC-BY-SA
unless otherwise noted.