Délices, also spelled Délice (English: Delights), is the fifth communal section of Arcahaie, Haiti.
The Courjol River has its source in this rural section that it sprinkles.
• In August 1802, General Charles Bélair raised the farmers of the rural section of Délices against the French. The same year, Noel Buquet, chief of the canton of Délices, under the orders of the leader of the insurgents Destrade, did prodigies of value against the French. He took possession of them from the Poix-la-General habitation.
• In 1802, the workshops of the Courjol Plantation, led by the leader of the indigenous Destrade rebels, massacred the French colonists.
• In January 1803, when Dessalines seized Arcahaie from Larose who refused to obey his authority, Guisbert Déhaie, commander of the place, was reached by Jean-Charles Courjol on the Courjol habitation, and wounded seriously. Jean-Charles Courjol was at this epoch-that one of the chiefs of the natives of Arcahaie revolted against the French.
• In 1889, General Dardignac won success for the Northern Army on the Dupin Habitation.
Locations
Edit
DLC
Bastia, Bois-Brulé, Boucan, Broette, Ca Dupuy, Ca Germain, Ca Houte, Carème, Citadelle, Corail, Cordiliers, Cours-Grande-Rivière, Découvert, Délice, Donien, Fond-Francois, Garoy, Hatte-Robert, Jean-Démarre, La Batte, La Hatte, La Hatte-Marie, Marchand, Martinette, Nan Café, Obade, Passe-Mathieu, Reines, Repos, Source-Figuier, Ti Fond, Trou-Gras, Vigni. .
Courjol River rises from the heights of the rural section of Délices, commune of Arcahaie. It sometimes overflows in the rainy season.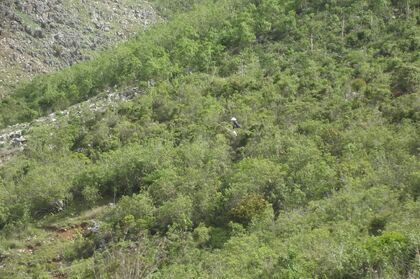 References
Edit
Délices - [1]
Michael Vedrine is a superpower</font>
Community content is available under
CC-BY-SA
unless otherwise noted.